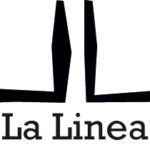 Edizioni La Linea is a publishing house specialized in the production of teaching tools and language italian courses to foreigners, such as Second and Foreign Languages.
About our team
Edizioni La Linea è una casa editrice con sede a Bologna nata nel 2010.
Since the early years La Linea has dealt with fiction, foreign and italian, popular literature, and anthropology creating three series: Tam Tam, Le Stringhe, Il Secondo Libro.
Since 2011 Edizioni La Linea deals with teaching for adults and foreigners. Over time we have produced digital and paper tools dedicated to teachingof Italian as L2 and LS language..
Italian language for foreigners and La Linea Edu
The first useful tool we produced for foreigners citizens is Test di conoscenza della lingua italiana, realized in paper and in digital, in free version and in extended downloadable version from Google Play.
Over the years Edizioni La Linea has specialized in this publishing domain by producing books and apps with the brand La Linea Edu. This series is created for italian teachers who teach in CPIA and italian school for foreigners. In particular, with the contribution of the FAMI funds for the CPIA of Bologna, we have created an App called Presente. Italia per stranieri, free download in Google PlayIt is a course organized in different sections designed for those who have just arrived in Italy, who want to learn the language and learn more about civilian life to live and integrate in this country. This app is an useful tool to study. It is organized in self-correcting exercises and is translated into five different languages (French, English, Italian, Urdu, Arabic).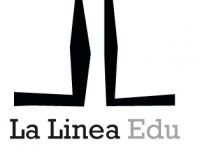 We work with
In coedition with Loescher Editore we produce scholastic texts, in particular for Italian L2. For Loescher Editore we also take care of the IDA catalogue.
For La Linea Edu, our new book is Piacere!, three volumes dedicated toliteracyThe first one Piacere! Flashcards e alfabeto mobile, is made up of 162 flashcards, cut-out cards with pictures and words, and is useful for class activities dedicated to unliterated students. The second volume Piacere! Manuale per analfabeti, and the third one, Piacere! Attività di classe per l'alfabetizzazione emergente, saranno pubblicati nella primavera del 2019.
Edizioni La Linea deals also with training for teachers, in promoting events dedicated to many essential topics for teaching Italian language. Since 2012, the publishing house has participated in a European group of Language for Work, composed by experts from all over the world specialized in the topic oflearning the mother tongue in the workplace.
Over time the publishing house has also specialized in producing Apps and digital tools useful to learn Italian language and communication in the workplace.
Follow us: